Description
AURA Hidden CBD Oil Vaporizer (w/o Cartridge)
AURA CBD vaporizer kit, not only the most stylish look but also cleverly giving privacy to vaping. The built-in atomizer is 510 connection compatible for most tanks, and the atomizer capacity is 0.5ml or 1.0ml. The magnet connector makes an easy plug; Its 3.7v output is compatible for most atomizers; And it has integrated 650mAh rechargeable battery, charges with a micro-USB port.
Tips:
* 1.0ml G5 tank are most compatible to ensure the best performance
* For thicker oil, larger vapor will come after 3-5 puffs.
Never underestimate the small AURA CBD vaporizer!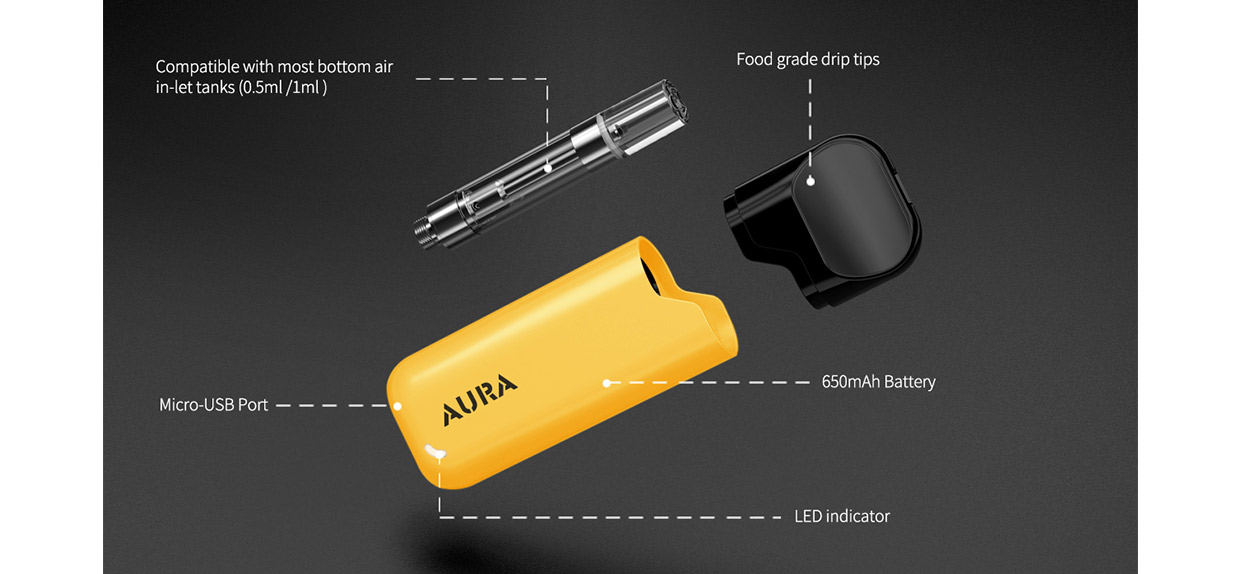 Features:
● High Privacy: Hidden Design
● High Compatibility: Fit with most 510 Tanks
● Palm Portable Size: Dimensions: 90.5*29*15.5mm
● Easy Vaping: Auto Draw System
● Strong Power Support: 650mAh Battery Capacity
● Available in Black, White, Gold, Blu
Package Includes:
● 1*Leaf Buddi AURA Battery (650mAh)
● 1*Magnetic Adapter
● 1*Silicone Band
● 1*Micro-USB Charge Cable